Why do Singaporeans move to Canada
200,000 Singaporeans were living overseas last year – an increase of 27% from 2003. Of these 50,000 were staying in Australia. (Source: Sunday Times, 14 October 2012).
Why do our citizens leave Singapore? Is it for social, economic, political or other reasons?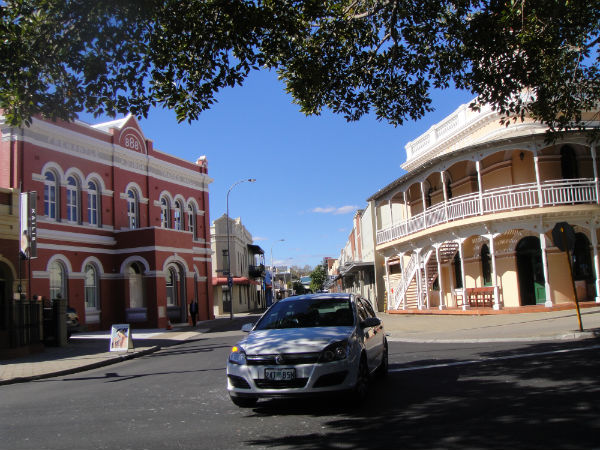 The iconic Fremantle railway station near Perth, Australia
I recently interviewed Davis Yin, 23, who will be leaving Singapore next year, to stay in Perth, Australia.
Read on, to find out why Davis, a part-time banquet server with a Diploma in Tourism & Hospitality Management, is leaving Singaporefor greener pastures in Australia.
Davis, I understand that you have intentions to leave Singapore soon. Can you tell us why?
The many years of army reservist training and obligations staring down the barrel and the stiff competition (through the foreign talent programme) from skilled migrants in jobs and other areas, such as housing – are two factors. The fact that foreigners do not have National Service and reservist obligations but I do, makes me feel like a second-class citizen.
I have lost faith in the system and because I am not in a position to change this, I have decided to leave Singapore.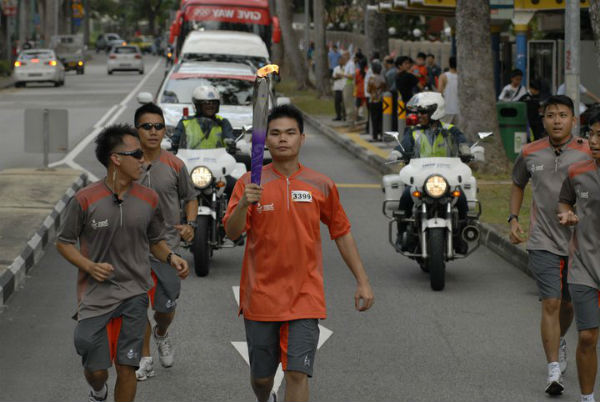 Davis received the biggest honour of his life when he was chosen as a torchbearer at the inaugural Youth Olympic Games in Singapore. (Photo courtesy of Davis Yin).
Any other reasons for wanting to leave Singapore?
Firstly, the environment of Singapore is so fast-paced that I simply cannot tolerate it anymore. Everybody living in Singapore, is always in a rush everyday! For example, everyone will rush to board the MRT train during the peak-hours of every morning and evening. Secondly, the Singapre government has already announced their "White Paper" at the beginning of this year. This means that they intend to increase the current population of 5.3 million people to 6.9 million by the year 2030. Singapore is such a very small country and the land is definitely insufficient to accommodate 6.9 million people! When 2030 comes, it will definitely be too crowded living here!
I understand that you are migrating to Australia. Why?
I went to live with my family in Australia at the age of three and spent a total of ten years there, so naturally I am quite attached to the country.
Australia is a multicultural country, with an excellent healthcare, quality of life, human development, public education, economic freedom and protection of civil liberties and political rights. People from all over the world come to Australia for a visit, vacation or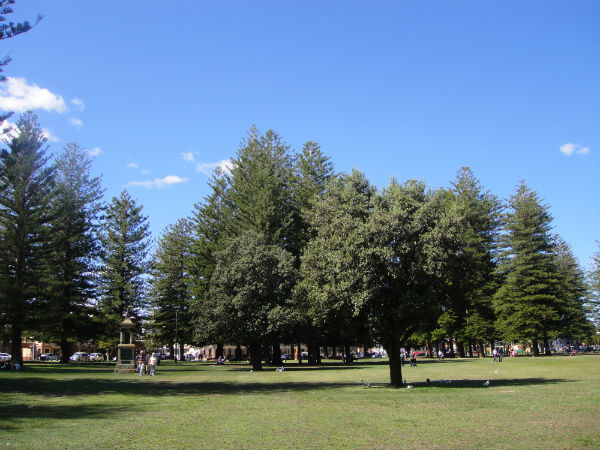 Lush parks in Fremantle, Australia.
business, and the growing economy is an attraction to immigrants all over the world.
So if I wish to immigrate to a new country, to start a new life, to live and work in one of the most beautiful countries in the world. Australia is the perfect answer for me!
Which city do you intend to live in and why?
I intend to live in Perth permanently. Perth is a vibrant and energetic city that truly offers a Western Australia experience. It also embraces a relaxed outdoor lifestyle.
What type of work are you looking for in Australia and why?
I intend to find work with the Australian Olympic Committe (AOC). When Singapore hosted the inaugural Youth Olympic Games in 2010, I was selected as one of the inaugural Youth Olympic Games (YOG) torchbearers, not only for Singapore, but worldwide. I was also a YOG volunteer so after my run as a YOG torchbearer, I still have the Olympic spirit burning inside me! Consequently, I have an ultimate passion in helping the AOC.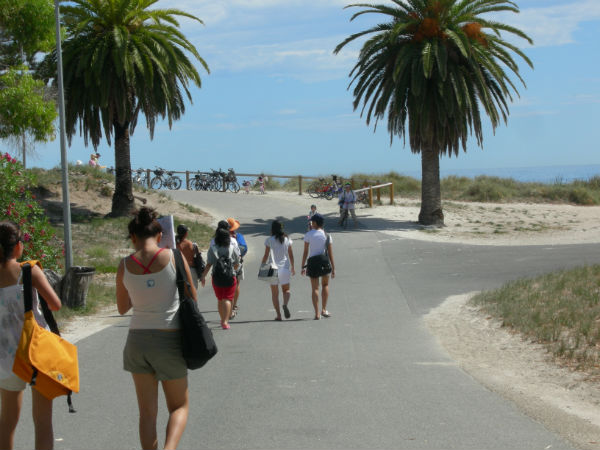 Rottnest Island near Perth, Australia.
How easy do you think it would be, to get work that you are looking for, in Australia?
With the Australian government's intention of boosting their economy, they have opened up 108,000 job positions for young, English speaking professionals who have skills in particular positions required in Australia, so there should be work available.
I understand that it can be hard for non-Australians though, to find work in Australia. Does this deter you from moving there?
No, it does not deter me. Moving to Australia and residing there has been my ambition for a very long time. So nobody and nothing will stop me from leaving Singapore and settling down in Australia for good.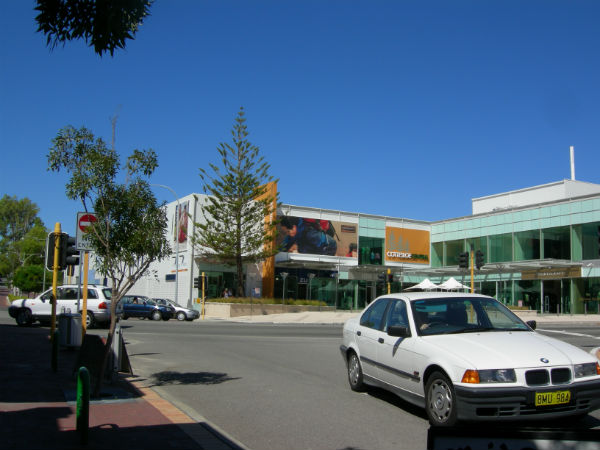 Cottesloe Central: A suburban shopping mall near Perth
What do you see would probably be your biggest challenge in Australia?
To make new friends. After having lived in Singapore for almost a decade, I will have to bid farewell to all my friends in Singapore.
But having said that, I doubt whether I will have any problems making new friends in Australia. I still keep in touch with my ex-classmates from an Australian school that I used to study at. Besides, most Australians are usually very friendly and outgoing.
How do you feel about living in a country like Australia, which has a different way of life and culture to Singapore?
Living in Australia will definitely be very entertaining, fun, laid-back and relaxing. As for living in Singapore, the working environment is extremely fast-paced and stressful. So after living in Australia for a decade, I will certainly have no problems adjusting to the lifestyle in Australia.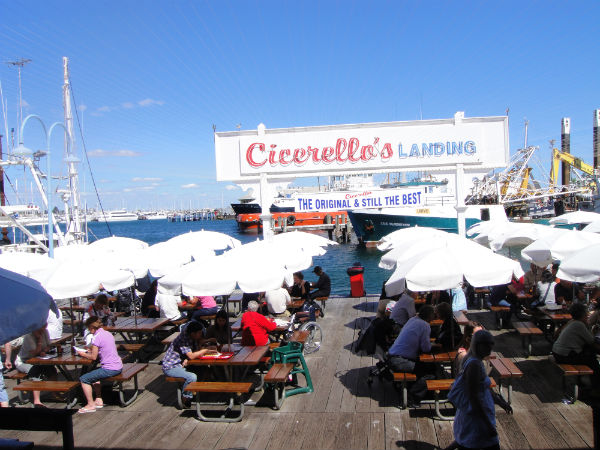 One of Fremantle's many seaside dining outlets.
What efforts have you made so far, about living in Australia and finding work there?
I need to save money and be loaded with heaps of cash to migrate to Australia, but I haven't made any efforts yet.
How does your family feel about you leaving Singapore?
Both my parents know for a long time already, that I want to leave Singapore. They understand that I will never be happy living here. My mother really knows that I love Australia very much and my father encourages me to leave Singapore as soon as possible – to be independent in Australia.
Related Blog Posts:
web counter
Tags: Australia, Australia work permit, immigrating to Australia, Immigration Australia, Is the grass greener in Australia, migrate overseas, Migrating to Australia, moving overseas, Moving to Australia, Singapore to australia, Singaporeans, Singaporeans migrating, Singaporeans moving overseas, Why is Australia better than Singapore, why Singaporeans migrate overseas, why singaporeans move to Australia